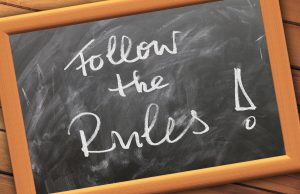 Do you know what you have to do when your company faces security incidents? Do you have documents where you can look up what you need to do? If so, are they up to date? Security policies are neglected in many areas, although they are a cornerstone for maintaining IT compliance and improving enterprise security.
Security concepts contain rules and policies that all employees have to follow. You can define password policies, for example, or emphasize safe usage patterns. You can also define persons responsible for different areas, who act as the first point of contact and can make decisions in case of an emergency. We recommend defining areas of responsibility for crisis situations, for policy breaches, and for general questions, for example.
Security policies can also be guidelines for employees, by specifying a framework and defining requirements clearly, with important objectives that involve all stakeholders.
Security policies in SAP
Documentations and guidelines are especially important where SAP applications are involved, because every SAP module contains critical functions that have to be protected. Therefore, make sure that your risk mitigation measures are documented in writing. An authorization concept lets you define how users can be restricted in the system, for example, to ensure the correctness, completeness, and transparency of the SAP data.
SAST authorization concepts for SAP ERP and SAP S/4HANA systems
We will be happy to raise your security concepts to the state of the art with our concept templates. Our authorization concepts are the foundation for the following:
Minimize both inadvertent and intentional manipulation of company data
Ensure that the applications can be checked
Protect confidential data against unauthorized disclosure, to satisfy the legal requirements for data protection
Keep the authorization procedure transparent and comprehensible
Implement the internal control system
Prevent malicious acts
A well-conceived authorization concept is the cornerstone for protecting your SAP systems – and a major contributor to your business success.
A redesign of your SAP authorizations, for example, gives you the opportunity to try new ways of doing things and to introduce transparent authorization assignments from start to finish. The SAST SUITE supports you in all phases of your projects and ensures a high level of quality – and our agile project models can be custom-tailored to your needs. Thanks to our security experts' years of experience and our Safe Go-Live approach, you do not have to worry about any constraints on your day-to-day business.
We'll also help you implement an extensive security concept that protects your system against unauthorized access at the database, network, and front end levels.
For more information, visit our website or e-mail us.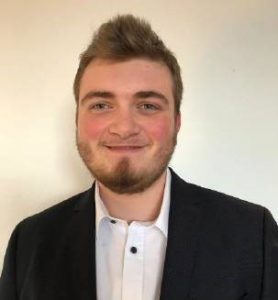 Richard Hildebrandt (Junior SAP Consultant, SAST SOLUTIONS)
More helpful articles:
Speed up development of framework and application authorization concepts for SAP ERP and S/4HANA
Think about updating your authorization roles in your SAP S/4HANA project!