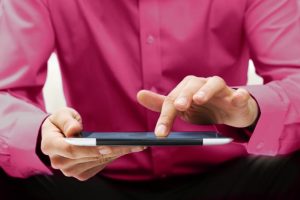 The SAP Fiori user interface is gaining in importance in current SAP S/4HANA projects. SAP applications become experiences, usability is enhanced, and the use of apps enables device-independent access – anytime and anywhere. Spaces and pages, the new way of visualizing apps in SAP Fiori Launchpad, deliver several key benefits. But how can you activate spaces and pages and what effects does this new approach have on authorization roles?
Special features of spaces and pages
Previously, SAP Fiori apps were normally integrated in the classic Launchpad home page. Since the on premise release of SAP S/4HANA 2020*, however, users have the option of switching from this classic home page to spaces and pages.
Spaces and pages define the structure – and thus the framework – of the displayed Launchpad content. In contrast to catalogs and groups, which are characteristic of the classic Launchpad home page, they increase the adaptability of the Launchpad, and with it flexibility to implement customer and user requirements. What's more, this new visualization approach gives users a quick overview of all the apps.
Spaces are located in the navigation bar at the top of SAP Fiori Launchpad. They are displayed in separate tabs and serve as entry points for different business roles, such as accounts receivable or accounts payable accountant. A space can contain one or more pages, which provide structured visualization of the space contents. If a space contains multiple pages, they are shown as menu tabs.
A page, as part of a space, is the central entry point for the Launchpad. It contains apps, which in turn are grouped in sections. You initially see the apps that your administrator has defined as relevant for your everyday activities. At the same time, the App Finder and the search function make it possible to access other apps as well. A single page can be assigned to multiple spaces and vice versa, which means there is an n:n relationship between pages and spaces.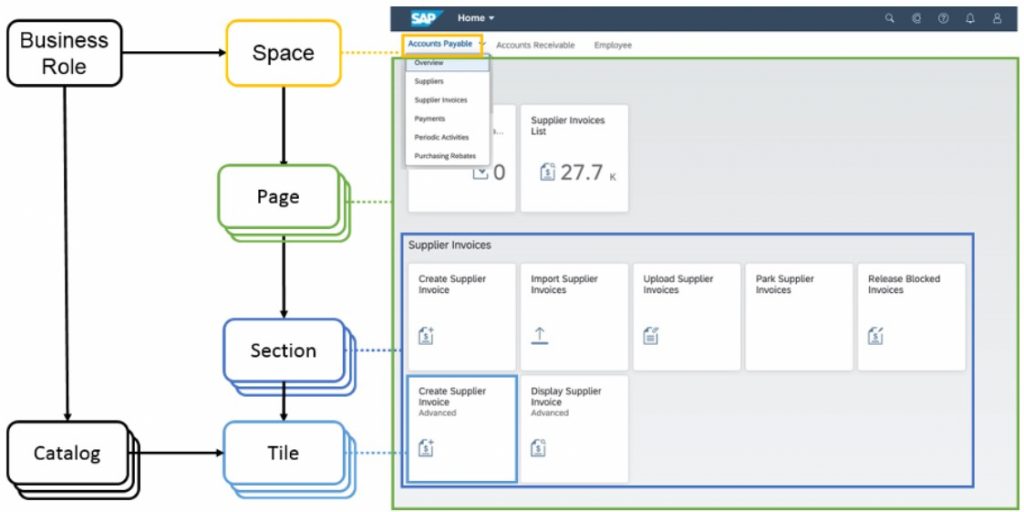 (Source: Screenshot SAP)
Activating spaces and pages
There are several different options for activating spaces and pages: You can activate them for all users (parameter SPACES) or give users the possibility to switch to spaces mode individually (parameter SPACE_ENABLE_USER). Either activation makes it possible for users to switch their Launchpad user menu between space mode in SAP Fiori Launchpad and the classic home page.
These parameters are set in customizing for the SAP Fiori Launchpad configuration.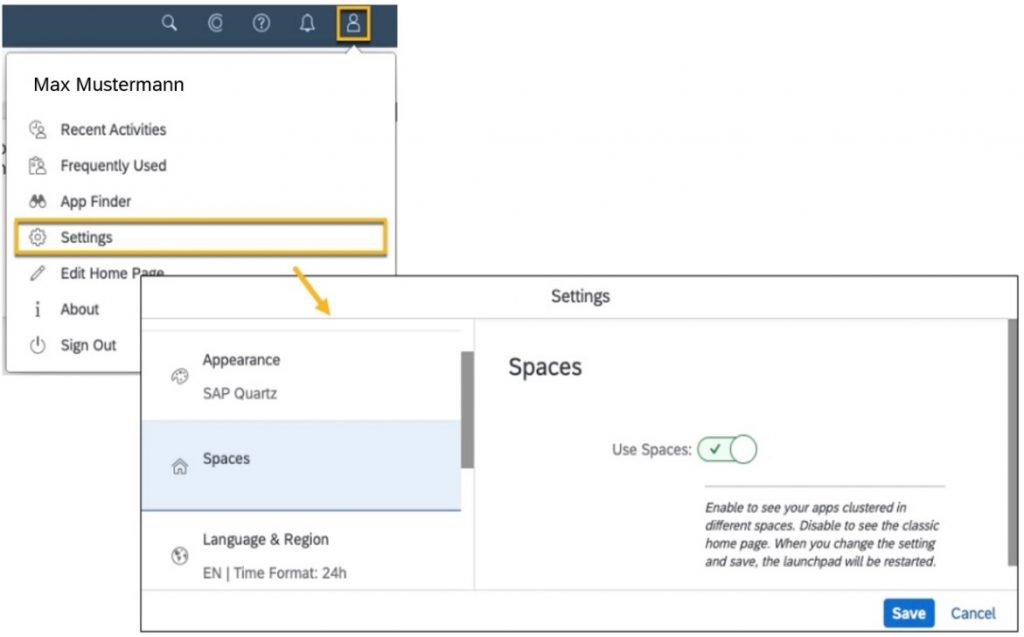 (Source: Screenshot SAP)
When you activate spaces, the Launchpad is divided into spaces and pages. Since authorizations for this have a different structure than for the classic home page, we recommend that you not switch to this new approach until you have adjusted your authorization roles accordingly. 
Customization and selection of authorization roles
A decisive factor for the authorization roles in the spaces and pages approach is that you integrate the Launchpad spaces, which encompass the pages, in the role menu – in addition to the Launchpad catalogs. SAP delivers the corresponding roles, such as the SAP standard role for accounts payable accountant:
You can use these SAP standard roles as templates for your own authorization roles.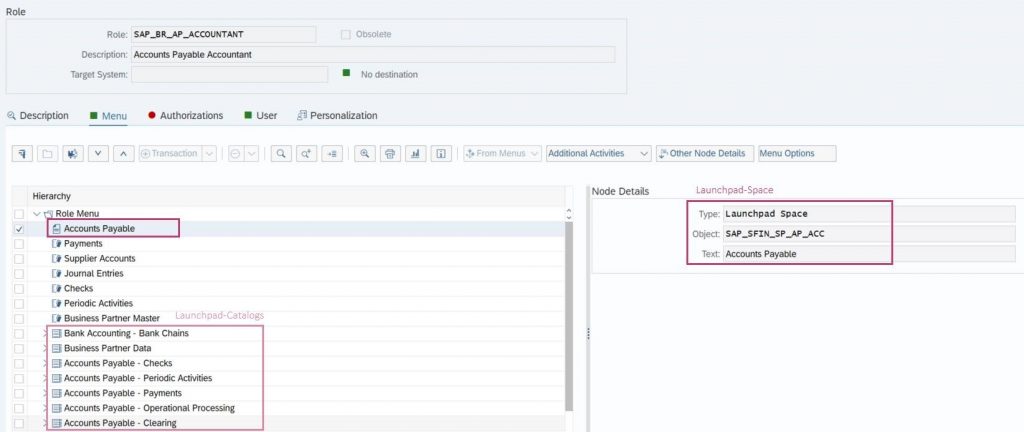 All additional spaces and pages that SAP provides in the standard system are available in the Fiori apps "Manage Launchpad Spaces" and "Manage Launchpad Pages".
Since the classic Launchpad home page will be replaced by the spaces and pages approach in the long term, we recommend that you already start familiarizing yourself with the new visualization possibilities in SAP Fiori Launchpad.
If you need support with configuring your authorization roles for the spaces and pages approach, get in touch with us or visit our website.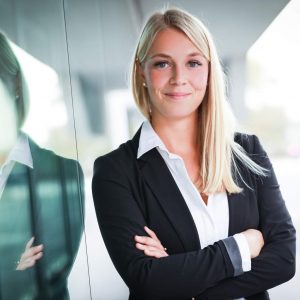 Alina Demuth (SAP S/4HANA Consultant, SAST SOLUTIONS)
* Spaces and pages can also be used for SAP S/4HANA 1809 and SAP S/4HANA 1909 if the front-end server components are updated to SAP Fiori front-end server 2020 for SAP S/4HANA. The spaces and pages delivered by SAP are only available with SAP S/4HANA 2020, however.
More articles on the topic of SAP Fiori:
Create and modify app catalogs easily – with SAP Fiori Launchpad Content Manager
Configuring and assigning SAP authorizations in SAP Fiori apps