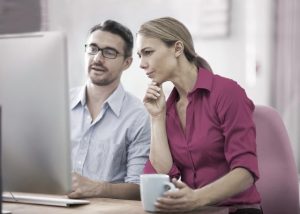 User experience and modern user interfaces are becoming increasingly widespread. Even SAP now offers solutions like SAP Fiori, which is based on contemporary operating systems. Another helpful, reliable tool for generating custom user interfaces is SAP Screen Personas. This software product is simple to use and can be customized to users' specific needs.
What can the free SAP Screen Personas tool do?
First, let's examine the differences between the SAP Fiori technology and SAP Screen Personas, the latter of which long had a rather modest existence as a niche product. In SAP Fiori, SAP uses preconfigured tiles for frequently used transactions, to simplify access and everyday work. Screen personas, in contrast, give you the possibility of creating a separate user interface – which SAP calls "flavors" – for each transaction and personalizing it according to your specific needs. Flavors let you hide irrelevant elements in a transaction, such as unused input fields, and optimize the positions of buttons that are important to you. None of the original elements has to remain visible on the screen. It is also possible to add external URLs, information fields, and even your own Web Dynpro applications. Screen Personas isn't limited to the standard system, either; you can also use it for your custom developments. In addition, transactions that you often need at the same time can be merged in a single flavor, to provide joint access.
This may sound like a lot of work for developers at first, but it can largely be achieved through drag-and-drop. In other words, all users who have authorization for Screen Personas are empowered to customize the SAP GUI user interfaces to their specific preferences in a very simple, straightforward manner. Experience has shown that this results in more attractive screens and an improved user experience.
Starting in SAP Screen Personas 3.0 SP06, flavors also run on mobile devices, through the SAP Slipstream Engine, and are no longer tied exclusively to desktops.
How Personas Flavors adds value
The high level of individual optimization makes users more efficient and reduces errors during data input. The simple customizing options for the SAP GUI user interface that SAP Screen Personas provides not only boost user friendliness, but also the productivity of your SAP users.
The most important benefits at a glance:
Easy to use through drag-and-drop approach
Independent personalization
Acceptance beyond the SAP standard
Use of flavor templates
Uncluttered SAP GUI screens minimize the required training effort
Our customer projects have shown that this tool can definitely be a helpful addition to Fiori, because Screen Personas enables the individual optimization of transactions that are not available in Fiori. The tool even adds value to the latest SAP technologies, since Screen Personas can be used together with Fiori in SAP S/4HANA.
Would you like to know whether using screen personas flavors might be useful and worthwhile at your company? Do you need support with assigning authorizations for SAP Screen Personas or for implementing the tool? We can help! Simply contact us or visit our website ahead of time.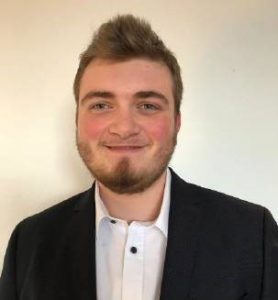 Richard Hildebrandt (Junior SAP Consultant, SAST SOLUTIONS)
This could also interest you:
Spaces and pages – A new approach to visualizing apps in SAP Fiori launchpad
Configuring and assigning SAP authorizations in SAP Fiori apps