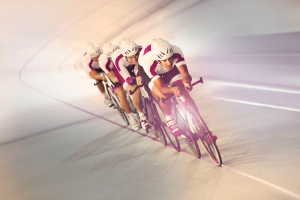 Seize the opportunity to take your SAP S/4HANA migration to a new level with a cleanly designed, holistically planned security and compliance strategy. After all, having structured plans from the start will reduce the workload in the long term. That's why you should ultimately see this challenge as an opportunity as well: to improve the security of your SAP systems, streamline your role concepts, and enable use of the new system with all its benefits.
"Barely more than a quarter of all companies take security and compliance matters into account during their migration to SAP S/4HANA," explains security expert Bodo Kahl, Managing Director at SAST SOLUTIONS. "That's irresponsible and not at all expedient, because a failure to address the security aspects can result in significant economic harm." The sooner you start with an end-to-end strategy, the better your SAP S/4HANA systems will be protected against internal and external threats.
Include IT security in your migration planning and reap threefold benefits.
During the changeover to SAP S/4HANA, it is crucial to incorporate a robust, consistent foundation of security in your migration strategy. This will help you avoid the typical pitfalls during the platform changeover, as such as well as delays in transferring your SAP authorizations enabling you to reap threefold benefits:
1. Save time
You only have to design the program once, in full. This enables you to shorten migration times in total and lets you start using your SAP S/4HANA systems reliably much sooner – with all the benefits of the new system: response times, real-time data processing, and simplification of the user interface.
2. Conserve internal resources
Consider the migration as an end-to-end project from the start and get the right consultants on board at the right time – and don't neglect the subject of SAP security and compliance. This will conserve your internal resources and help to ensure that your day-to-day business can continue uninterrupted, both during and after the move to SAP S/4HANA. What's more, with the right software, like the SAST SUITE, you'll benefit from automated workflows for the consistent protection of your SAP systems after the migration, as well.
3. Cut costs
The switch to a new system is an expensive undertaking by itself. But if you put off handling the subjects of security and compliance until after a migration, the costs will rise even more. In this case, you'll not only have to secure the new platform itself, but also clean up the obsolete relics migrated unnecessarily from the legacy system – to say nothing of the economic damage that your company could face if migrated vulnerabilities resulted in data theft.
Take action now!
Start your planning and the involvement of a security partner immediately, before time gets tight. We expect an absolute deluge of projects starting in 2021, with high demand for the specialized service providers.
With the right migration strategy and early consideration of the topics of SAP security and compliance, you and your company will be optimally equipped to handle whatever comes your way.
Would you like to know more about this topic? Then simply request the access link to our webinar on demand now: "Safety first! How to avoid pitfalls during your SAP S/4HANA conversion."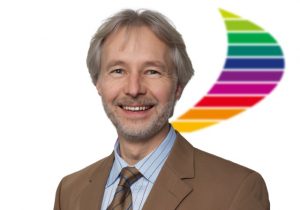 Bodo Kahl (CEO SAST SOLUTIONS)
Also of interest:
Comprehensive SAP S/4HANA security strategy reduces additional downstream costs