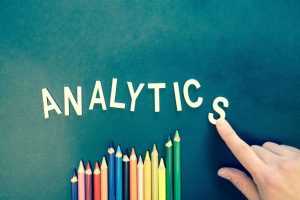 Data collection and the subsequent analyses are important, complex processes; it's difficult to imagine modern business processes without data analytics. To address customers' specific needs, customer data is analyzed, material inventories are recorded automatically, and entire work processes are scrutinized to squeeze out efficiency gains. Important data collection also takes place within the SAP landscape, for example, with SAP S/4HANA embedded analytics. The check logic in the authorizations deserves special attention here.
Conventional data analysis in SAP Business Warehouse (BW)
One reliable option is to perform data analysis of the SAP systems in SAP Business Warehouse, which involves consolidating data extracted from a variety of sources and systems in BW. This approach provides a comprehensive view of the data, enabling effective planning of long-term strategies.
Real-time analytics with SAP S/4HANA embedded analytics
SAP S/4HANA embedded analytics offers a newer method for retrieving data from business operations directly and analyzing it in real time. This tool is based on SAP UI5 and is part of the SAP Fiori launchpad. With SAP S/4HANA, SAP makes it possible to combine analytical and transactional functions in a single hybrid scenario. The analyses have a clear design, enhance the work process, and help users make faster, better decisions.
Embedded analytics also conveys a number of additional benefits:
Flexible drill-down to the lowest level
Global analytics tools
Many preconfigured Fiori apps
Comprehensive consideration of data
Available both in premise and in the cloud
Analyses are based on a central database
SAP Fiori apps with BI functions and the special feature with authorizations
Fiori apps involving embedded analytics provide different check logic for the authorizations. The interesting factor here is that a number of apps use the SAP BI structures. In this case, the authorizations not only use the conventional authorization logic for checks, but also the SAP BI authorization profiles. As a result, an unscheduled BI concept can result in unplanned expenses and longer project durations within an SAP S/4HANA migration. Therefore, you should clarify whether your selected Fiori apps use the BI functions as quickly as possible.
Embedded reporting does not replace conventional data analysis
Embedded analytics enables you to integrate real-time analytics in the work process, improving the grounds for decision-making by your employees. Nonetheless, we recommend that you continue using conventional data analyses as well, to enable strategic, long-term analyses. SAP S/4HANA embedded analytics is no replacement for SAP Business Warehouse, but rather a sensible complement.
Do you want to use embedded analytics and have questions about authorizations, or do you need assistance with configuration? Our SAP security experts can support your decision-making, for example, as part of a pilot authorization study. We would be happy to share our extensive SAP S/4HANA project experience with you. Simply e-mail us or visit our website.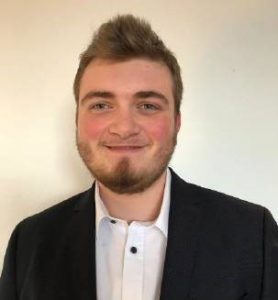 Richard Hildebrandt (Junior SAP Consultant, SAST SOLUTIONS
More info on the new technology:
Starting a migration project? Consider these things when converting SAP ERP authorizations to SAP S/4HANA
Configuring and assigning SAP authorizations in SAP Fiori apps